The Saint George Hotel
Innaloo's iconic venue for entertainment and sports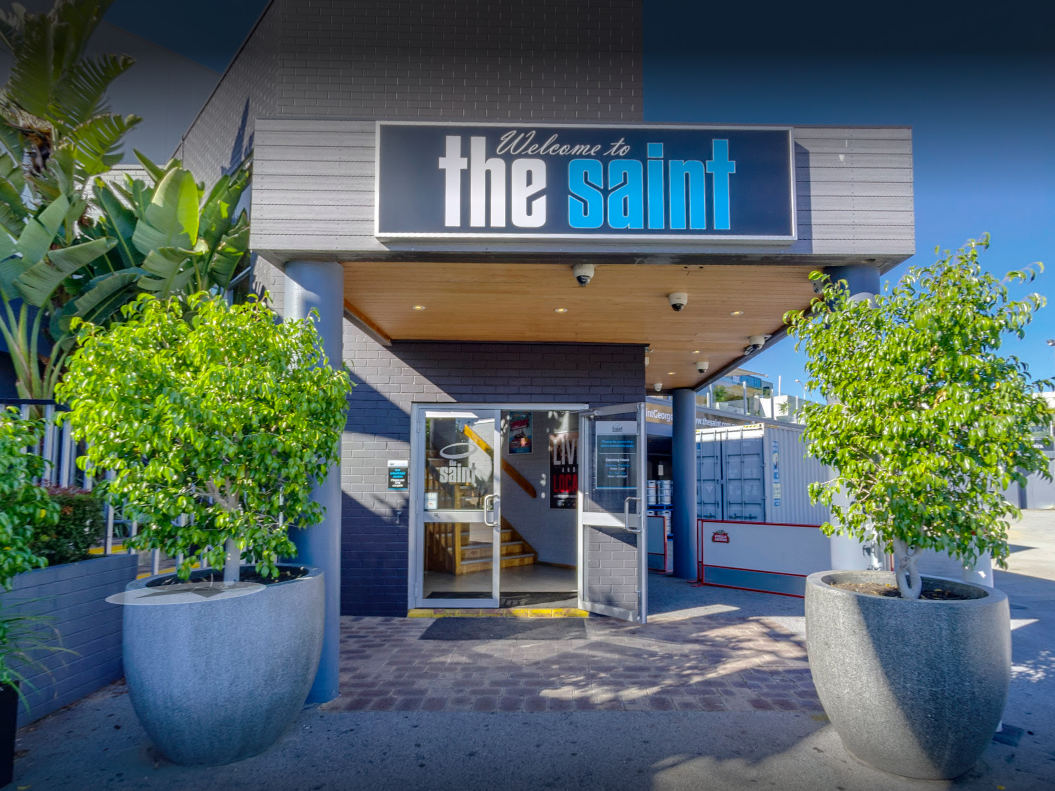 RUGBY WORLD CUP 2019
FRIDAY 20 SEPTEMBER - SATURDAY 2 NOVEMBER
WE'RE SHOWING EVERY MATCH LIVE HERE IN 4K ULTRA HD
Round up your mates and experience all of the action live from the Rugby World Cup!

We reckon it doesn't get much better than getting caught up in the thrill of the game with a cold one in hand and a few like-minded individuals in tow. To top it off we've got the best viewing around with all 48 matches on FOX Sports in 4K Ultra HD (it's super crisp vision!) on our dedicated Rugby World Cup TV.
A few short minutes from the beach
The Saint George Hotel in Innaloo, is Perth's landmark western suburbs venue.
The Saint has so much to offer with our entertainment nights, massive outside deck, all the sports action on our many screens, daily lunch & dinner menu, private function bar and lounge upstairs. We have something for you every night of the week!
Book a Table
The Bistro at The Saint is well known as a great gathering place for long, lazy afternoon lunches, set up with comfortable areas accommodating for large bookings especially perfect for birthdays or special occasions. While creating an exciting new reputation, the bistro at The Saint has developed into one of the leading destinations in Innaloo and boasts an excellent, unique and outstanding dining experience.
With new à la carte menus launched seasonally, The Saint always uses the freshest produce and the creative skills of our culinary team and head chef, to drive the menu to be readily adaptable for the entire venue. Specials change twice daily to give the menu interesting variety and a separate menu adapted for the bars delivers the pub grub that every good venue needs. The Saint George is devoted to providing a menu centred around quality, innovation and choice.
The Saint would like to advise customers that from 3pm on weekends, all guests to the hotel are subject to ID scans. We want to make sure you have a good time, so please bring your current photo ID. We'd like you here as much as you'd like it here.
Live music & other entertainment

Bottleshop

Free Pub WiFi available
BARS
The Bars at The Saint George Hotel are considered "the local" for many north of Perth. The bar is a favourite with locals and travellers alike, with a variety of great food and drinks available seven days a week.
If you love your sports, make sure you come down to check out our big screens showing all your favourite matches and fights with Fox Sports live on our screens.
We have a range of regular promos and events running throughout the week so make sure you drop in to The Saint George Hotel Sports Bar today.